Airdrop Alert - Never miss crypto airdrops again!
Airdrop Alert started in 2017 as the first place to find crypto airdrops. Amongst the first airdrops listed we found Byteball, Stellar and OmiseGo. Those are familiar names, right?
We missed all the token giveaways before the site started, like Auroracoin, Decred and NEM. But ever since we first visited their platform, we never missed a free crypto airdrop again ;)
Airdrop Alert - Never miss crypto airdrops again!
Their catchy slogan has been reused by many other platforms that came after.
Before the start of AirdropAlert.com, we never even heard about the free coins events taking place. They taught us what airdrops are and how to join them.
After claiming hundreds of airdrops, we noticed there was a new trend arising with referral airdrops.
That's why we started AirdropSter.com early 2018. Since there was no competition for airdrop websites yet, we followed the example of Airdrop Alert and starting promotion of free tokens as well.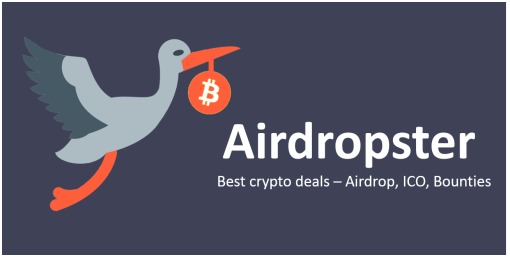 Airdrops & Bounties, in one platform
Initially, we also wanted to promote crypto bounties. But this turned out to be more work then expected. Therefor we now direct our users to Bounties Alert, who provides accurate information for bounty hunters. Surprisingly, it's run by the same team as Airdrop Alert.
Bounties Alert earn crypto as a bounty hunter
Airdrop Alert on social media
One of the quickest way to receive alerts for free coins is to follow the bigger social media channels.
As there are many Telegram channels who fake, scammers or suspicious, we advise you to stay up to date with the verified channels.
For Airdrops you can follow
Airdrops on Reddit
For Bounties head over to:
Stick with the legitimate channels to avoid scams when claiming airdrop tokens. Never share your private key with anyone. And make sure to share your public wallet address when claiming free cryptocurrencies. Store your airdropped coins in hardware wallets and add 2FA to your accounts.
Just a few tips to create a safe experience when joining airdrops or when you earn free crypto.
When you scroll through the list of airdrops, look for projects that you like to become an early adopter with their free cryptocurrency. The airdrops require you to join a few of their social media accounts to build their cryptocurrency community. So make sure you have the right accounts to get started.
Crypto airdrop marketing partners
We'd like to thank Airdrop Alert for the service they deliver to the blockchain community and we're proud to be an airdrop marketing partner.
If you're looking to fill your airdrop with AirdropSter and Airdrop Alert, just contact us or go directly here.